Okay Gang, the results are in and you picked the 879 China Schools & Universities that made our 2014 CFTU School White List published below. We averaged your scores and then deducted points for any unresolved complaints still outstanding after 30 days. It was no coincidence that the school and universities you recommended also had the least complaints. BTW... we had received 12% less complaints against schools in 2013 than in 2012 (We're making progress!)
The below white listed schools were evaluated by the first 1,500 FT who returned their teacher surveys that were complete. If you left any blank answers on your survey it was not tallied. These were the categories of evaluation...
1) Pay Scale
2) Visa Support
3) Housing Subsidy
4) Ethical & Honest Administration
5) Working Hours & Overtime Pay
6) Respect Proprietary Lesson Plan Material & Copyright Laws
7) Always Paid On Time & In Full
8) Class cancellations
9) Promises Kept or Broken
We thank you for participating in the survey and here are the results... FOR 2017 WHITE LIST PLEASE CLICK HERE:
http://www.chinaforeignteachersunion.com/2017/01/cftu-publishes-2017-white-list-of-china.html
If you want to review the entire list, please send an email request to:

WhiteList[at]ChinaForeighnTeachersUnion.org

and allow seven working days for a reply if you are not a member, three working days if you are a member.
The CFTU is now accepting YOUR nominations for the Top Ten Best Schools To Work For In China. Each teacher may nominate two schools BUT they have to had worked for any school they nominate for at least 6 months. It is so easy for us to always find something wrong with a school (especially in China) but today, if you had to recommend the best school to work for a new arrival, (and assuming they were qualified), what two schools would you recommend?
Before you answer, please consider the above nine categories.
We will accept nominations through May 15th and then our staff will check your nominations against our complaint record (So far, only 129 complaints for 2014) and we will publish the top 10 List on June 1st.
Please
send your nomination to:
BestSchool@ChinaForeignTeachersUnion.org
and post a copy here and be sure you do two things...1) State how long you worked there and WHY they deserve your praise. If if your nomination does not make it to the top ten, it will still help us in completing the 2015 Whitelist which we will post back here in January as well. Thanks for your help and remember the two golden rules...
1. Do Not Use Agents that do not complete and return the "Agent Reply Letter"
2. Do Not work for less than 250 yuan per hour if you are a native speaker from America, Canda, U.K. or Australia OR hold a bachelor degree in Education
We also suggest you check the warnings at www.ChinaScamBuster.com and our new consolidated black list at the CFTU web site.
GOOD NEWS - BAD NEWS...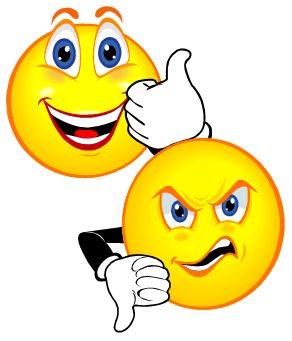 UPDATE: First the bad news... Because we do not want to be accused of any favortism, our board of directors voted against ranking the schools on our white list. The good news is that these schools represent the best schools as employers with the fewest complaints by teachers (we have no way to know if the students or parents of these schools have any gripes). The good news is that thanks to your efforts to send us tips about shady agents and dishonest schools we had 239 less complaints this year than last year. Thanks for your help in making China a safer place to work for all of us!
Looking For The 2017 CFTU Blacklist?

Click Below
http://www.chinaforeignteachersunion.org/2012/12/china-foreign-teachers-union-posts-esl.html
Looking For the Free 2017 China Labor & Visa Laws In English?
Click Below
http://www.ChinaForeignTeachersUnion.com
Looking For CFTU Free China Job Placement?
Click Below
http://www.ChinaForeignTeachersUnion.com
Looking For The Latest Foreign Teacher Scams?
Click Below
China Contract Scams
Want to Report A School Or Agent?
Conidential Tip
(Please use another thread if you just want to trash and bash a school - Thanks)
Stop Agent Fraud & Employer Abuse!
If you see or experience it - Report it to the CFTU:
Abuse[at]ChinaForeignTeachersUnion.org
(Reports received are strictly confidential)
2018 UPDATE: CFTU WHITE LIST NOW EXCEEDS 2000
HONEST & ETHICAL CHINA EXPAT EMPLOYERS
©
Copyright 2010- 2018 by CFTU - Reproduction with Source Credits Authorized